A Unique Collection of Interior Treasures & Dried Flowers Decorations
OMT. | OneMoreThing is a place where one's mind gets excited by its unique collection of interior treasures and its creation of visual interests. It brings interior sophistication to any space with no limitation of time.
Our contemporary yet classic interior collection is exquisitely curated and carefully sourced from around the world.
Our Everblooms Collection - Dried and Preserved Flowers Bouquets and Decorations - are sourced from the EU and the UK and the bouquets are hand-tied and designed by our Founder in Ireland.
Blog
---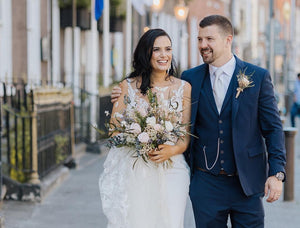 Discover the best time to book your wedding florist for a blooming celebration. OMT. | One More Thing specializes in dried and preserved flowers, creating lasting memories. Download our pricing...
Looking to add a touch of nature to your home decor without the maintenance? Check out these ideas for incorporating dried and preserved flowers into your space.
Planning a wedding is one of the most exciting times in your life! But let's be real, it can also be quite overwhelming. From choosing the perfect venue to finding...